Today, I feel compelled to share how proud I am to be a teacher. The whole country, by now, has heard the news coverage of the "snowpocalypse" in the South. While we in the North are well-equipped for such events (and still whine about the snow and cold every winter), our friends and family down South are just not prepared for such events.
Last I heard, more than 900 accidents were reported in Atlanta alone. A women delivered her baby while stuck in this impossible traffic. There were reports of commuters abandoning their cars, which had exhausted all of their gas, after 12-17 hours. My friend's husband, in Savannah, drove a total of 500 feet in two hours before turning around and sleeping on the floor of a hotel for the night.
And teachers and administrators across these states proved their value when they volunteered to stay at school overnight with students who were stuck without rides. They played games, dried tears, and provided the comfort that comes with a sense of family to the many kids who had to spend the night without their parents, some for the very first time. They took what could have been a scary and overwhelming experience and made it a giant slumber party at school, sacrificing their own comforts, families, and sleep to be there for their students.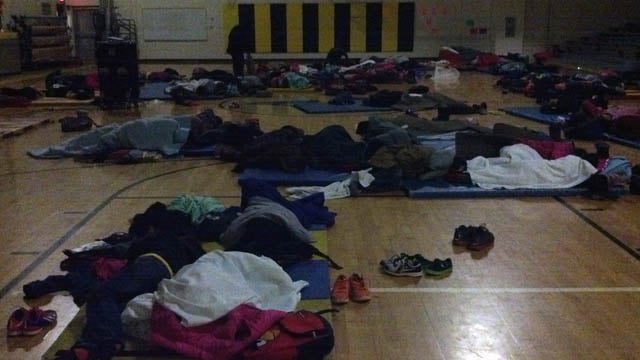 I am immensely proud of our teaching community for showing the nation, yet again, that we are more than just educators. It seriously brings tears to my eyes.
Slow claps to all the amazing teachers who go the extra mile every day to make a difference!