After a great night catching up with her, Joel drove me to the city on Saturday morning to meet up with one of my best blogging buddies, Amy from
The Babbling Box
, who is now my official first bloggy friend turned real-life friend. Yay! Amy was in town for a wedding, and we got to spend a few hours roaming the city and enjoying lunch together while her mister fulfilled his bridal party obligations. What amazed me the most is how natural it felt to hang out with her after being cyber friends for so long!
I told Amy she couldn't post this picture anywhere because... OMG... I look like a mess. But in the spirit of keeping it real, here's our lovely photo after lunch!
Joel was awesome and agreed to drop Amy at the salon to get her hair did so we could have some more time together. Since we were near Lincoln Park, I HAD to stop at my favorite bakery. Can you recall the name of said bakery?
Leave a comment below, and I will send ONE WINNER any item from my TPT store
. And just look at these delicious cupcakes! OMG! I love them!
L-R Top: Strawberry, Peanut Butter Chocolate, and Red Velvet
L-R Bottom: Snickerdoodle, Oreo, Carrot Cake
After our day in the city, Joel and I joined some friends for our first official bonfire of the season. I'm not going to lie, I was more than a little chilly, but it still felt so good to be hanging out outside. The kiddos enjoyed their s'mores, and we all had lots of laughter. I always laugh so hard when hanging out with this group of friends, and Saturday night was no different!
Yesterday, I was spent. We still wanted to get out of the house, so we decided to take my parents' bikes for a leisurely spin. We didn't go all that far because it was my first time on a bike in probably more than a decade... maybe even two. And can I just say that my booty STILL hurts! I don't understand how people are comfortable on those seats!
Evidence of my bike ride. Too bad there's no plane flying overhead!
The coolest part of our little bike trip was that the prairie path goes past the local (charter) airport. At one point, we stopped to take a break, and jet came in for a landing directly overhead. I think Joel took a video... I'll have to ask him for it when I get home so I can post it!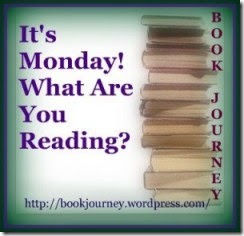 This past week, I read an interesting book that I'm excited to share.
I am Nujood, Age 10 and Divorced
offers a glimpse into the life of a rural Yemeni girl who is forced to marry a man three times her age before she's able to even comprehend what happened or what it means.
After he moves her to a remove village, she realizes quickly that her life is forever changed. No longer is she allowed to play with other children her age or attend school. Instead, she is subjected to the scrutiny and abuse by her mother-in-law every day, and despite his promise to wait until after puberty, she suffers sexual and physical abuse from her husband every night.
When she realizes no one will help her out of her predicament, including her own father and mother, Nujood decides she must go to the courts and ask for a divorce. The judge she encounters is immediately taken with her story, as offers to help her find refuge. She is partnered with a strong Yemeni lawyer who helps her navigate the customs and archaic legal battle that will leave readers in shock.
Through her journey, Nujood learns that she has become a symbol of hope for child brides across the Middle East. Because of her strength and bravery, Yemeni laws have been changed, and many young girls have been inspired to pursue their own divorces to escape their fates.
I have to say, that although the content of this book is harrowing, it's not at all graphic. Nujood is able to describe the realities of her experience without making me cringe at the details. I would use this book with mature 8th grade students to help them see what life is like in other parts of the world. It would fit very well with my multi-cultural unit where students explore a life very different from their own. This book offers insight into life in rural Yemen apart from being a child bride as well.
**Please check my
book log
for a complete list of my Monday book reviews.