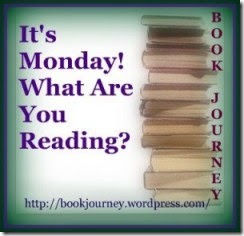 Happy Thanksgiving week! DEVOLSON (for those that aren't teachers, this is the Dark Evil Vortex Of Late September, October, and November) is nearly done. After a good dose (or two) of turkey this week, we should all be in better spirits as we move forward. To be honest, I haven't felt the effects of DEVOLSON much this year, but I can see the toll it's taking on my co-workers.
Since it's Monday, and since my classes are busy watching Pixar short films this week (looking for principals and elements of art in animation), I have time to share with you my latest read: Yes, Please by Amy Poehler.
I recently joined Goodreads
because I wanted a place to record the books I've read, what I want to read, and to get suggestions of other books I might enjoy. If you're a user, I'd love for us to become friends so I can check out your bookshelves too!
When I signed up, I had to pick a favorite genre. I honestly hadn't ever given that too much thought, but it didn't take long for me to determine that I really enjoy a good memoir. I especially enjoy reading books by funny women. Here have been some of my favorites:
Kathy Griffin
Ellen Degeneres
Chelsea Handler
Tina Fey
Kristin Chenoweth
Jane Lynch
Jen Lancaster
Tori Spelling
Mindy Kaling
Amy Poehler's book Yes, Please falls easily into line with these other women. I find her to be very relatable while still very entertaining. I want to be her friend. In fact, when I read that her college roommate was a girl named Erin from Chicago, I hoped I could pretend that was me. Just don't mind our age difference! :)
This memoir isn't meant to be fully of belly laughs as much as it's an honest account of her life. She discusses her childhood, relationships, career, and all the successes and failures that have brought her to where she is today. I really enjoyed this book!
Of course, not all the memoirs I enjoy are by funny women. I like reading first-hand accounts of things I've learned about in the news or experiences I will (hopefully) never understand. Some of the other memoirs I've enjoyed include:
Amanda Knox
Sharon Rocha
(Laci Peterson's mom)
Lance Armstrong
Nujood Ali
Mitch Albom
Dave Pelzer
John Grogan
John Howard Griffin
Todd Burpo
Cupcake Brown
Anne Frank
Jennifer Traig
Piper Kerman
I believe that reading (or listening, as the case may be) the stories of others helps us strengthen our empathy. It gives us the opportunity to see the world through someone else's eyes, which hopefully helps us become more compassionate about the struggles of those who aren't like us.
I think this is important for all ages, but I especially think it's important for our middle and high school students to learn that everyone will not share their same experiences and opinions. And there are some great lessons to be learned along the way, even from these funny books!