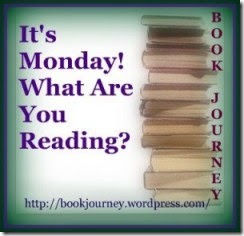 I cheated a little bit this week by combining
Farley's Currently
with my Monday reading link-ups because I wanted to tell you guys that I finally finished reading
Dark Places
by Gillian Flynn. You may recall that I "lost possession" of this novel a few weeks back when my two week deadline passed. One of the nice things about OverDrive is that it remembered where I left off when I re-downloaded the book (after sitting on the waiting list for a while, of course). I had to rush through the reading so I wouldn't lose it again, and I'm glad I had the chance to finish it. Of her three books, I would rank this second,
Gone Girl
first, and
Sharp Object
last. I did enjoy all three stories, though.
I'm loving that our favorite Christmas tradition continues, as Joel and I have already been out to visit the Larsen Family's Christmas Light Display twice this season. This year, like last year, they have two different hour-long shows on alternating nights, and they added a few Frozen songs, which I LOVED! There's something so magical about this display that makes me content to sit in my car forever and watch! For those that aren't fortunate enough to see this in person, I'm including a video... but if you want to come watch, I'll totally be your tour guide!
I don't know about you, but I can't stop thinking about the impact of this Ferguson case. I heard on NPR today that there is talk in the white house about adding body cameras to some 50,000 officers to hopefully curb some of the mistrust, and while I agree that it's a step in the right direction for accountability, I'm just not sure it's the answer we need. Our nation is one where outright racism is intolerable yet a systematic racism is strongly in place everywhere. I, for one, am grateful for the conversations that are happening across the country. I'm glad this makes people uncomfortable because it should. We need a major change!
I want more art projects! I already shared that I did a wine and painting night the other week with some friends, and I loved it! I'm really feeling crafty these days and welcome any suggestions you have. I have this thing about creating my own art to decorate my home, so if it's something I can actually hang on my walls, you get extra credit for your suggestion!
What I need more than anything else right now are ideas for inexpensive winter activities. Joel really likes to be out and about rather than sitting at home, and we're both kinda at a loss for cold-weather options, which isn't good since we have a long winter ahead of us! We don't have any kids to entertain, but we are on a very strict (like nonexistent) budget. Any ideas are welcome!
I will give away a freebie TODAY ONLY! I just updated my
Vocabulary Cartoon Activity
to include three new pages, and I'd love to share it with my readers! Just
leave me a comment below
with a suggestion of a winter activity and/or an art project I can tackle at home! Please make sure you're not a no-reply commentator so I can email you my product!
Happy December!